Ready, Set, Go!
8 WEEK GOAL-SETTING MASTERCLASS
Summer Class Is SOLD OUT!!
Next class coming Fall 2019 - contact me to save your spot.
Ready, Set, Go! is a group coaching program for people who have a big goal or idea that they want to bring to life – instead of leaving it stuck on the side-burner for another year. This if for people who want the right support so they can take action – and fast.
If moving forward with your big goal is harder than you thought, I get it. Maybe you're feeling like…
You don't know where to begin

The process is overwhelming

You're avoiding, resisting and procrastinating in all the ways

You can't generate enough traction to really go for it

You're sick of standing in your own way

You need more support and accountability to make this happen
Guess what?
It's totally possible to stop procrastinating and finally take action on your big goal.
I've created this program for people just like you. People who are sick of stalling on their big dreams, and ready to receive the right structure and support so they can get going.
In Ready, Set, Go! I'll guide you, step-by-step, to plan and execute your highest priority goal — in just 2 months. You'll take part in a series of classes, gain access to my specialized workbook and templates, and become part of a supportive, ambitious and creative community of goal-getters and dream-chasers.
Whether it's a first draft of a book, a blog, a podcast, a new business, or a new professional chapter, let me help you get your butt into action so you can do something you're damn proud of.
HERE'S EVERYTHING YOU'LL GET:
8 Coaching Meetings
We meet online each week where I guide you through a new step.
Recorded Progress Reports
We track your goal-setting process and discuss your progress. These will all be recorded so you can revisit anytime and catch up easily if you need to miss one!
2 Personal Strategy Sessions
You get to book two, one-hour sessions with me to focus on you, your goal, and address any real-time challenges that pop up.
A Step-by-Step Workbook
Your workbook tracks your growth and progress, outlines the goal-setting process and keeps you on-target every step of the way.
A New Set of Kickass Tools
You'll learn and practice new tools and concepts that will help you understand and manage your resistance, grow your confidence, and feel more organized and focused. This repeatable framework will become the blueprint for all your FUTURE GOALS.
My Complete Support
My full-time job (and life mission!) is helping people get over their self-doubt so they can do their thing. Let me shine some light on you and your goals and help you bring your ideas to life.
MONTH #1 IS DEDICATED TO GETTING YOU ORGANIZED, FOCUSED & CONFIDENT
You'll be filling up your toolkit and setting yourself up to succeed.
Week 1 – June 12: Your Foundations
Get crystal clear on who you are, what you're creating, and why you're doing it.

This session will help you define your purpose and lays the foundation for all the progress you'll make during our time together.
Week 2 – June 19: Your Confidence
Imposter syndrome and self-doubt are total motivation killers – so let's talk about how you can generate more self-confidence and quiet your self-doubt.

In this session, you'll learn 3 tools to help you own your ideas and self-worth, and give you the push you need to move forward with your goal.
Week 3 – June 26: Your Productivity
What's your work style? And how, specifically, does resistance strike when you're doing something new?

Get new insights into how YOU work and personalized tools so you can better organize your time and make the most of your natural talents.
Week 4 - July 3: Your Plan of Attack
To bring your goal to life, you'll need a clear and concrete timeline and workback schedule.

This session will help you create one. Your schedule will take into account the next four weeks together (Month 2 of Ready, Set, Go!) – and beyond.
MONTH #2 IS DEDICATED TO TAKING ACTION ON YOUR GOAL
You'll be taking meaningful steps toward your goal – while you staying accountable to me, and the group!
Week 5 - July 10: Perfectionism and Procrastination
Report back to me and the group on the action you've taken.

We'll also explore how perfectionism and procrastination affect you and you'll learn new techniques to overcome them.
Week 6 – July 17: "The Dip"
Report back to me and the group on the action you've taken.

We'll talk about "the Dip," an inevitable point in a journey when motivation and excitement lags, and the whole thing just feels so...hard. This session will help you re-motivate so that when the going gets tough, you don't quit.
Week 7 – July 24: Sharing and Declaring
Report back to me and the group on the action you've taken.

We'll make a plan for you to go public with your progress. I'll help you refine your message and method so you're set to finally share with the world what you've been working on. (And, for those who are already sharing their goal, you'll be amplifying your message!)
Week 8 – July 31: Celebration
Report back to me and the group on the action you've taken.

Now we celebrate and honour all the progress you've made, momentum you've generated and everything you've learned about yourself!
Ready, set, go!
is perfect

for you if:
• You've got a clear goal or vision in mind
• You know you'll regret it if you don't take a chance on yourself
• You want to be guided through a process focused on taking action

But it's probably not for you if:

• You don't know what your top goal is yet
• You're not keen on a group format
• You're not able or ready to invest time into your goal and put yourself out there.
FAQ's
+ What are the dates?
All calls are from 7:30 p.m - 8:30 p.m on Wednesday evenings from June 12 - July 31. If you need to miss a class or two, totally fine - everything will be recorded.
+ How/where will we meet?
We meet on Zoom, which you can download for free. It's similar to Skype, only simpler to use – once you install it, you just click on a button and enter our private 'Zoom Room' every time we meet.
+ Do I get any one-on-one time with you?
Yes! In addition to our group Masterclass sessions, you get to book 2 one-hour sessions with me (also on Zoom) where we'll focus exclusively on your goal, your progress and any challenges that have popped up.
+ What do I need to have ready before we start?
All you need is to know what goal you'd like to work on.
+ Can't I just figure this stuff out on my own?
Of course you can. But if you've been struggling to take action on a big dream, you already you know how hard it is to find the right information and encouragement consistently and when you need it.
With Ready, Set, Go! you'll get the specific, consistent flow of tools and support you need to keep your momentum up and give you the best shot to succeed.
+ How much time will I have to commit for best results?
Along with our one-hour session per week, you'll want to plan for the following:
1 hour to review the workbook and notes
20 minutes - 1 hour per day (or more!) to dedicate to your goal. This amount of time is determined based on the scope of your goal, your lifestyle and your capacity to integrate your new activity. My challenge to you is that you work on this goal DAILY — even if it's for a minimum of 15 minutes — to see what happens with consistent action.
+ What's the investment?
The investment is $497 for the whole program! This is a special fee for the inaugural group, and the fee will increase next time.
+ What can I expect at the end of the Masterclass?
If you attend the calls, do the work, and take action daily (for a minimum of 15 minutes per day) you'll experience dramatic results! You can expect to make significant progress on your goal. You'll also learn new tools you'll be able to use over and over again in your life to help you focus and bring your best self to the table.
WANT IN?
Very limited availability so book your spot now:
If you have a question and want to talk, book a call with me here:
"You guided me in precisely the right direction to make my goals a reality.
I saw immediate results. Actually, it worked so well that now I'm too busy with exciting creative projects!"
Caroline Bishop, Owner of www.carecreative.com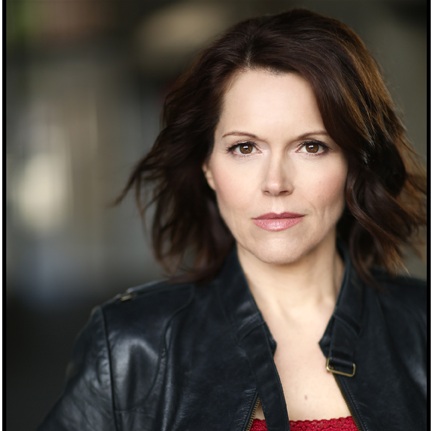 "Sarah gave me consistency, accountability, real strategy, follow up, and ultimately, compassion. A personal investment. I didn't expect to feel so cared for."
Michelle Martin, Actor at www.classicchic.ca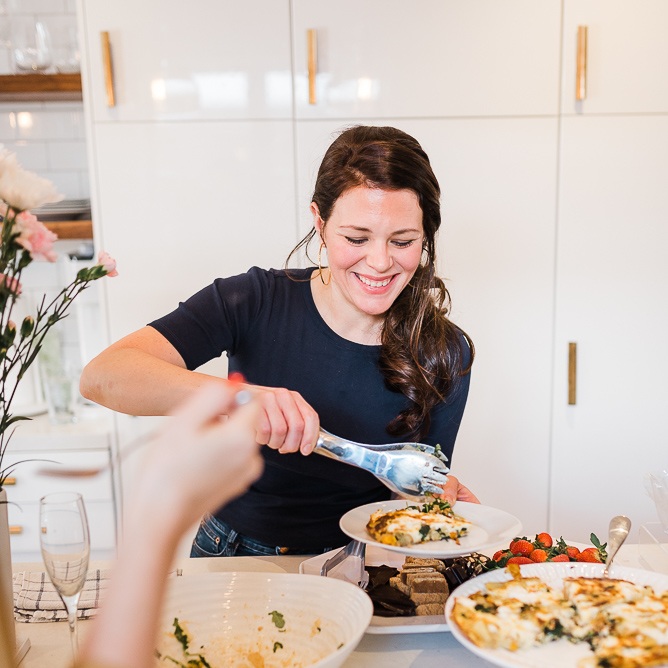 "If you're wondering…take the leap! Working with Sarah was one of the best things I did this year."
Rachel Barbaro, Owner of www.friendlyfoodsnobs
"You helped me to open up to brand new ideas… I feel so much more myself – and I'm now following the best path for me."
Nicola Elbro, Therapeutic Play Therapist