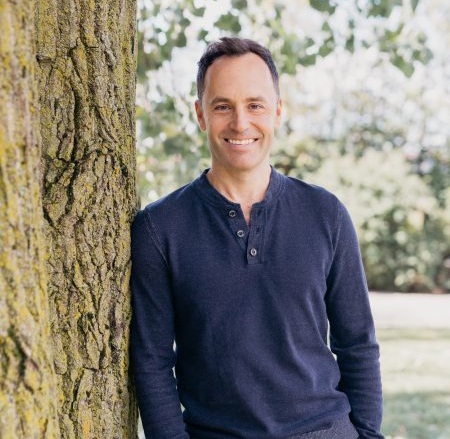 "Sarah has a rare combination of infectious enthusiasm, vision and practicality.
At a difficult time in our freelance lives, Sarah helped my wife and I create a work-life roadmap that we still regularly consult. It can be hard to get perspective when you're embedded in your routines. Sarah does exactly that. Her years of experience made us feel less alone; we learned, to our great relief, that our challenges were a lot like the challenges that everybody faces. Thank you Sarah!
Jeff Warren
Meditation Teacher and Writer at www.jeffwarren.org, Co-Author of bestseller Meditation for Fidgety Skeptics
"You guided me in precisely the right direction to make my goals a reality.
I saw immediate results. Actually, it worked so well that now I'm too busy with exciting creative projects!"
Caroline Bishop
Designer and Owner at www.carecreative.com
"My goal came to fruition in a bigger way than I ever imagined…"
When goal-mapping with Sarah, I had a clear goal to buy a flip property by the end of 2018. My goal came to fruition in a bigger way than I could have ever imagined: I'm now a real estate investor on a huge high-profile project! It's truly beyond my wildest dreams. This project is the launchpad for the next phase of my life and career. This wouldn't have happened without Sarah.
I've taken a huge leap in my life and career by cutting back to part time at work —on my terms. I now have time to focus on my other interests, real estate investing and philanthropy, and be more present at home with my family.
I had been wanting to make these kinds of changes for literally YEARS. It took only 6 months of working with Sarah to actually get it done.
When I came to Sarah I was stuck. I had been at the same company for nearly 10 years and had other opportunities I wanted to pursue alongside my work in PR. Although I knew I had talents and gifts to offer, I lacked the confidence to make a change, and didn't have a crystal clear plan on how to proceed. I felt overwhelmed and paralyzed.
Sarah was able to reveal my own clarity and confidence that had been muddied up by external circumstances. She has an ability to wade through our conversations and deliver crystal clear goals and action items. This really helped me learn to trust my own voice, build confidence, and take necessary steps to achieve the life I was meant to lead.
Really, I learned that I had the answers all along — Sarah helped me see them, and trust that everything I wanted was possible. My previously fuzzy goals have become crystal clear, and I'm confident and assertive in pursuing them.
My friends and family have all noticed the difference in me and the steps I am taking in my life. I'm proud of how much I've grown and feel extremely optimistic about the road ahead.
The sky's the limit!"
Rebecca Raskind, Real Estate Investor & Designer
SVP, Chic Little Devil PR, Los Angeles
"I'm a more confident, curious and joyful version of myself."
Sarah helped me coax out dreams and ideas I thought were impossible – and make a plan to achieve them!
I'm so proud of what I accomplished in our time together. Best of all, I'm a more confident, curious, and joyful version of myself.
It was so much more than setting goals - though there was plenty of that. I had someone in my corner with razor-sharp intuition and Olympic-level empathy. I can't recommend Sarah enough.
Andrea Houssin
Actor and Writer at www.andreahoussin.ca
"I have a new sense of power and autonomy."
I was going through a very stressful, difficult transition in my life. My work with Sarah did wonders. She objectively assessed my situation, helped me envision short- and long- term goals, and gave me tools to put my goals into action.
I had attempted to work with a coach previously, but lacked a sense of trust. With Sarah, I felt it immediately. She gave me consistency, accountability, real strategy, follow up, and ultimately, compassion. A personal investment. I didn't expect to feel so cared for.

Sarah has empathy, insight into the human condition and an infectious positive attitude. We laughed a lot and our interactions were a tonic for my soul.
Michelle Martin
Actor and Artist at www.classicchic.ca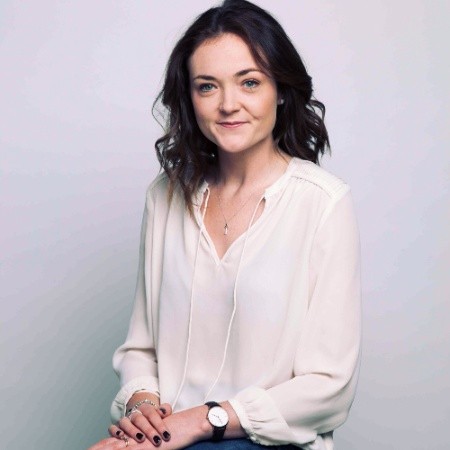 "Sarah helped me navigate a major career pivot. I'm forever grateful."
Within 10 minutes of knowing Sarah, you've shared your life story and deepest desires.
To her core, she's wise, empathetic and trustworthy. I recommend working with her to anyone.
Robyn Clark
Partnerships, RBC Ventures
"From our first session, I knew this was going to change my life.
My goals are now a reality and I feel so much more present and powerful in both my personal and professional life. At first, it felt so self indulgent to think about myself for a whole hour! I realize now how important it is to do that. If you're wondering…take the leap! Working with Sarah was one of the best things I did this year."
Rachel Barbaro
Owner of www.friendlyfoodsnobs.com
"I landed a job at a new organization straight away which is a better cultural fit and gives me more work-life balance."
I hired Sarah after being thrown into the world of motherhood for the first time. I needed help to figure out what I wanted from this next stage in my career and life. I had never used a coach before and since I was on mat leave, it felt like a risk to spend money on myself like this.
But it was most definitely worth it! Sarah knows her stuff.
I learned tools that allowed me to re-enter the workplace with much more confidence. In fact, I even landed a job at a new organization straight away which is a better cultural fit and gives me more work-life balance.
I have a far more positive outlook on life, specifically related to my value in the work place. This is huge for me as I was a seasoned non-believer in my own self worth!
It's incredibly easy to talk to Sarah. She picks up on specific details, makes connections and proposes solutions with such ease! She helped me gain a new understanding of my own behaviours and how they were holding me back.
I was forced to think, to face my own demons – and to do so despite my resistance to it! Sarah did this all with an upbeat, positive and non-challenging and non-confrontational manner. There was never, ever an attitude of "I know everything, so listen to me." In fact quite the opposite – her style is very much: "You know the answer to this, so let's pull that out!"
Sarah is incredibly positive and uplifting. Sessions with her are like a warm hug — you walk away feeling more secure and energized and also ready to conquer the world."
Aoife O'Looney
ACCA, Corporate Accountant
"Sarah listens in a way that she hears what I'm not saying…"
She zeroes in and guides me to uncover the nugget, the kernel of truth that's imperative to my growth. I recommend Sarah to anyone in search of a coach.
Yishey Choden
Major Gifts, United Way Toronto and York Region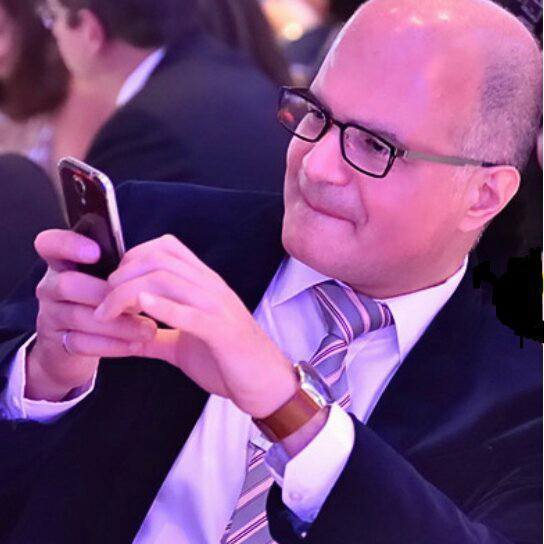 "Sarah is an amazing coach."
She helped me find answers to tough questions and guided me step-by-step to better understand myself and my life.

I have a much deeper understanding of myself and my purpose in life.
Raoof Tarbiat, P. Eng, PMP, LLM
Nuclear Engineer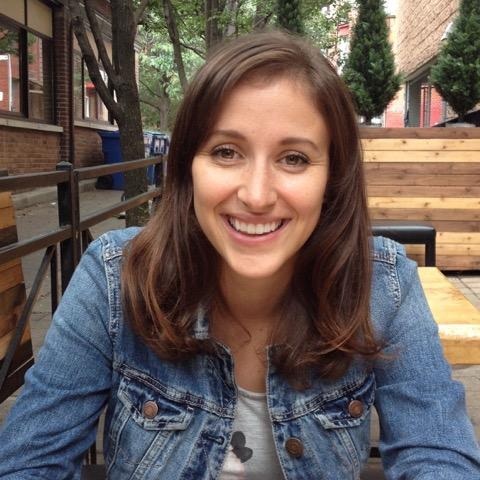 You helped me to open up to brand new ideas and go for goals I was just unable to approach on my own before. I feel so much more myself – I know I am now following the best path for me.

Thank you for everything: your wisdom, compassionate listening and abundance of positive energy. I am beyond grateful!
Nicola Elbro
Actor and Play Therapist
"I couldn't speak more highly of my work with Sarah.
I've unearthed passions and desires I didn't even know I had – or acknowledged as possible for myself. I'm so much more connected to my goals, happier and more joyful."
Shannon Currie, Actor and Writer at www.shannoncurrie.net
"If you're thinking of going to a life coach…look no further. Sarah is understanding, patient and brings her knowledge and love to her work."
I approached Sarah at a time of needing change in my life, in work and with the way I was thinking.
Working with Sarah has helped me see things differently: That loving myself is important and if one takes care of themselves they are better equipped to take care of others; and that the strength that I have been looking for has been there all along.
She brings her intuition to situations that make me think, "yes, things can be easy and they will be easy."
Change doesn't happen over night and taking these steps towards a new life has been a huge positive; having Sarah's support and guidance has allowed me to make small shifts that will lead to greater changes for my family and myself.
Sarah is understanding, patient and brings her knowledge and love to her work."
RKN
Artist and Business Owner
"If you need some help sorting through your thoughts about life, work and family… just go see Sarah!"
Sarah gets you to think about your priorities in new ways and gives you the support and tools to realize that you CAN change your life, however you choose. She's the best!
Louise Malhotra, MBA
Corporate Philanthropy, CAMH
"Sarah will sharpen your insights and focus your actions.
She's able to get to the root of your impulses, helping you identify your biggest obstacles and most meaningful goals. Her ideas, her focus, her sincerity, and her humour always motivate me.
Sonia D'Agostino
Writer
"My life is happier, more genuine and joyful.
You've helped me own up to my own self-doubt. My outlook is truly improved."
Carmela Sison
Actor
"Sarah, you were my "Aha" moment!"
You helped me develop the tools to begin a real journey of self awareness.
Life changing events shattered my preconceived ideas of my future. So much from my former very full and happy life was eroded by early widowhood, followed by a seriously challenging illness. Yes, I was strong and resilient, but I wasn't thriving.
A life changing realisation that compassion for myself is not a selfish act. Learning to accept that and grow has meant I have more compassion to give to others.
Our coaching helped me truly address the lifetime feelings of guilt, vulnerability, trying to please, and lack of confidence, despite knowing in theory that I had so much to offer.
You helped me set goals and held me accountable.
I've learnt to set boundaries and manage relationships differently, letting go of negative ones, nurturing the remainder, and finding more energy to make new friendships.
I have reduced my stress immensely by not being so hard on myself. I'm consciously expanding my world and pushing myself out of my comfort zone.
I have revisited my love of learning and enrolled in several courses at Ryerson University. Arguably my biggest indulgence is doing two hour tai chi classes several times a week without any hesitation... No more guilt about "wasting time."
Life is more fun. I laugh a lot. I am excited. I am so grateful to you.
Sue W.
"You've helped me change my life.
I'm now in a place where I feel secure, certain, joyful. I wouldn't have been able to do so without the tools you gave me. I can't thank you enough. You're extraordinary."
Simon Bracken
Actor